Decoding Online Casino Terms and Conditions
No matter what casino you choose, you'll have to deal with the terms and conditions associated with this platform. You'll need to adhere to these terms and conditions while playing with casino bonuses along with agreeing to general terms and conditions. Every player agrees to terms and conditions when they sign up and check the little box in the corner, but let's be honest - it's a common occurrence for most players to not even glance at those terms and conditions. Nonetheless, you will have to obey the terms you agreed to. Most terms and conditions are fairly simple enough, for example, you cannot bet until you're eighteen years old, but some players only accept you if you're 21 or older. In this article, we're going to go over the most common terms and conditions you should expect throughout your casino journey.
Wagering Requirements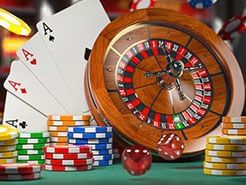 This is probably the most common term and condition you'll run into on any gambling platform, and they're pretty simple to obey. Basically, every bonus you claim will probably come with a wagering requirement. This applies to reload bonuses, welcome bonuses, and even cashback bonuses. It doesn't really matter- unless a promotion specifies that they are a no rules bonus, you'll need to comply with wagering requirements. Even bonuses that don't require a bonus typically come with wagering requirements, even if the wagering requirement is low.
So just as an example, a casino could offer a 100% bonus claimable up to $1000, but the promotion comes with a 20x wagering requirement. That means after you make a deposit, you need to comply with these requirements to withdraw your winnings. So you'll need to play through your deposit 20x before you can withdraw any wins from your promotion.
Excluded Payments
When you decide to claim a promotion, make sure the way you choose to play isn't listed as one of the restricted payment options. For example, they might exclude e-wallets like Skrill or Neteller from the promotion. They might even exclude PaysafeCard. E-wallets are often excluded because they're too anonymous.
Time Limits
Most bonuses come with time limits. You'll have a fixed amount of time to wager your bonus money before the bonus money expires essentially. For example, you might have seven days, or thirty days. You might only have 24 hours, even. If you fail to comply with the terms and conditions associated with the bonus within that time period, you forfeit the promotion.
Bet Limits and Withdrawal Limits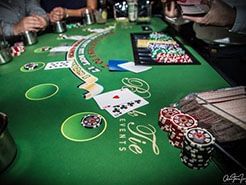 It's important to also comply with the withdrawal limits. This condition is extremely important, and should not be overlooked by any player. If you need to withdraw and you ignored the withdrawal limit while gambling, you'll be in for a rude awakening. Your winnings will be slashed. There is also usually a maximum bet you can make, as well. You cannot exceed the withdrawal limit or the maximum bet. So if the withdrawal limit for a bonus is $5,000 and you won $6,000, you'll need to let go of an extra $1,000 when you withdraw. If you're aware of the withdrawal limit as you play, you can prevent having to give up your winnings.
Summary
Terms and conditions are a necessity for protecting the casino itself. After all, if bonuses didn't come with terms and conditions - like the wagering requirement for example, it would be easy for players to take advantage of the welcome bonus money and simply deposit some cash so they can withdraw more cash. Time limits, bet limits and withdrawal limits are all essential for a fair gambling experience for both the player and the casino, as long as they're reasonable, anyways.